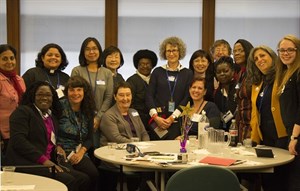 In the Anglican Communion we are committed to ensuring that our churches become a living witness to our belief that women and men are equally made in the image of God.
Within the Communion and beyond, we recognise that the empowerment of women and men to live and work in just relationship requires a transformation among individuals and in all our communities.
There are about 43 million women in the world-wide Communion with a vast diversity of experience and gifts. This section of the Anglican Communion website serves to tell their stories, share their experience and celebrate their achievements.
Focus areas