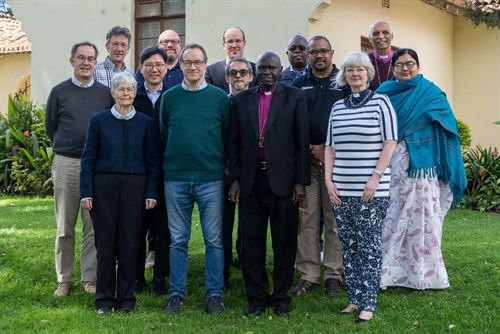 IASCUFO's mandate is: 
to promote the deepening of Communion between the Churches of the Anglican Communion, and between those Churches and the other churches and traditions of the Christian oikumene
to advise the Provinces and the Instruments of Communion on all questions of ecumenical engagement, proposals for national, regional or international ecumenical agreement or schemes of co-operation and unity, as well as on questions touching Anglican Faith and Order
to review developments in the areas of faith, order or unity in the Anglican Communion and among ecumenical partners, and to give advice to the Churches of the Anglican Communion or to the Instruments of Communion upon them, with the intention to promote common understanding, consistency, and convergence both in Anglican Communion affairs, and in ecumenical engagement
to assist any Province with the assessment of new proposals in the areas of Unity, Faith and Order as requested. 
New IASCUFO Occasional Papers 3 and 4 published
IASCUFO has just published two new occasional papers, 3 and 4, under the combined theme of "God so Loved the World.
Paper 3, "Created in the Image of God", presents an Anglican theological understanding of what it is to be human. This is a statement that is both beautiful and profound. It states why people matter. It says that humans have a God-given dignity, and that to fail to acknowledge human dignity opens the way to many of the evil and violent things that afflict humanity. The paper sets out the importance of Christ for understanding why justice matters, both for creation, and for all people. It is a theological vision with massive moral implications.
Paper 4, "God's Sovereignty and our Salvation", rebuts the temptation in some places to question or even deny that other Christians are saved in and by Christ. It affirms that judgment belongs to God alone, and that nobody has the capacity or right to call into question the spiritual status of anyone else.
You can download the new IASCUFO Papers 3 and 4 below, or you can order them in some territories from Amazon (ISBN: 978-1911007227].