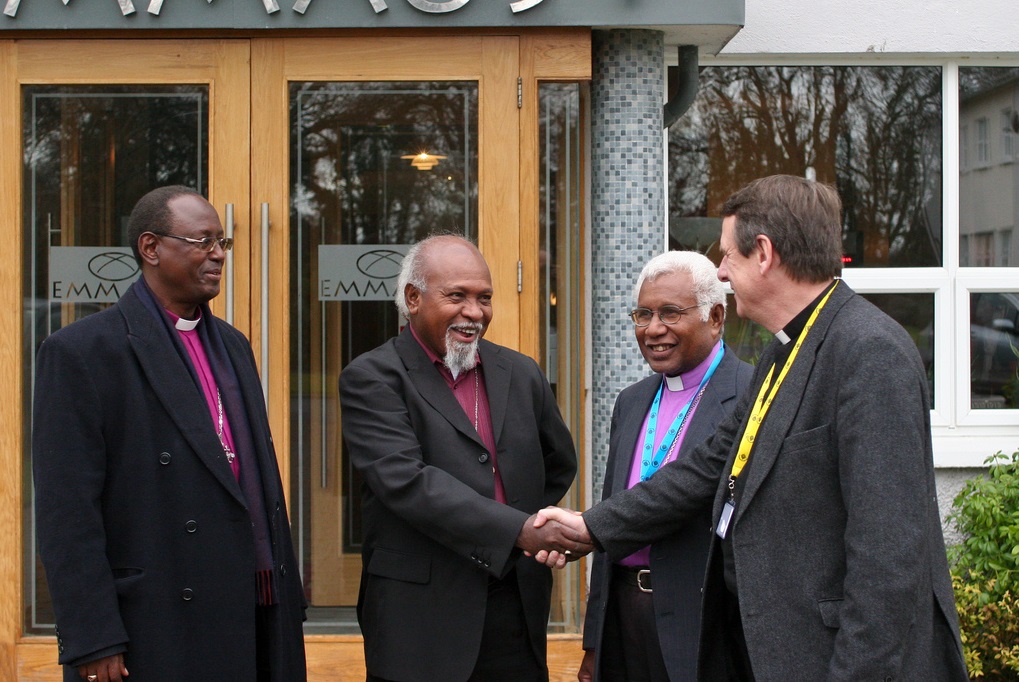 (L to R) Burundi Archbishop Bernard Ntahoturi, Papua New Guinea Archbishop Archbishop Joseph Kopapa, Melanesia's Archbishop David Vunagi is greeted by Secretary General of the Anglican Communion Kenneth Kearon

The 2011 Primates' Meeting was held in Dublin, Ireland at the instigation of the then Archbishop of Canterbury Rowan Williams. Primates travelled from across the Anglican Communion to the Emmaus Centre in Swords, Co. Dublin.
In the peace and tranquility of this retreat centre, the Anglican Communion's most senior bishops met to pray, worship and talk together.
Topics of discussion included those of mission—how to best share the gospel with the world; of diversity—how Communion members could hold different positions but still work together; of the implications and expectations brought about by different models of primatial leadership; and of the need for the Communion to better address Provincial matters. These included HIV infection; anti-conversion and blasphemy laws; persecution of minorities, gender-based violence and situations of national division, 
This, the 18th Primates' Meeting, was facilitated by the then Secretary General of the Anglican Communion Canon Kenneth Kearon and his staff from the Anglican Communion Office.