1. The renewal of prayer and the Religious Life
"If we want to see things changed, it starts with prayer. It starts with a new spirit of prayer, using all the traditions, ancient and modern. When it comes, it will be linked to what has gone before, but it will look different – because it is a new renewal for new times. God's created community is perfectly designed for its time and place. It almost always comes from below. It comes from Christians seeking Christ."

Archbishop Justin
Prayer matters, and prayer changes things. History shows that a renewal of prayer can result not just in churches transformed, but whole societies too. Today, all over Europe, new communities of prayer are growing. By making the renewal of prayer the first priority of his ministry, Archbishop Justin hopes to encourage both existing and new religious communities in Britain.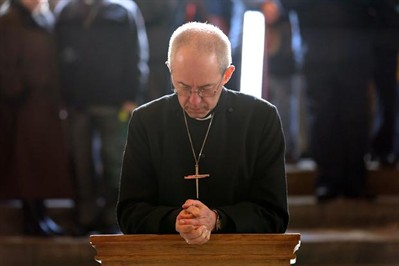 encouraging all Christians to deepen their relationship with Jesus Christ through prayer. Archbishop Justin hopes to help inspire Christians to explore the many different ways that prayer can bring them closer to God, enriching not just their own lives but the lives of those around them;
supporting new and existing religious communities which are devoted to simple lives of work, study and prayer (this is sometimes called 'the Religious Life'). In such Christian communities, which date back to at least the 5th Century, living by a shared 'rule' helps members support one another to reach to new depths of love and obedience in their lives of faith.
As part of this, from January 2014, four members of Chemin Neuf - a Roman Catholic community with an ecumenical and teaching vocation - have come to live at Lambeth Palace to share in the daily round of prayer, as well as hospitality, which necessarily underpins everything else that happens here.
2. Reconciliation 
"Reconciliation doesn't mean we all agree. It means we find ways of disagreeing – perhaps very passionately – but loving each other deeply at the same time, and being deeply committed to each other. That's the challenge for the church if we are actually going to speak to our society, which is increasingly divided in many different ways."

Archbishop Justin

Reconciliation is about our relationships - with God and with each other. It involves people, communities and nations learning to live together with deeply-held
differences – in a spirit of love and respect. It is to work for justice and seek truth in the light of God's mercy and peace. For Christians this is not optional: it's the very heart of the gospel. As we are reconciled in Jesus we now share this gift of God with each other and the whole human family.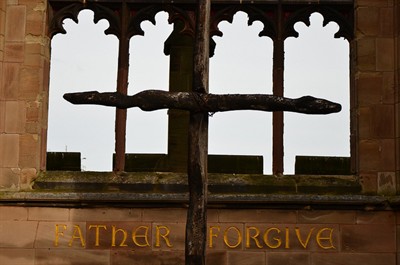 Reconciliation transforms how we live with the inevitable conflict life brings, while itself bringing us into conflict with all that excludes and diminishes people and communities. On the journey of reconciliation enemies become friends and hope replaces despair.
Archbishop Justin's ministry of reconciliation is focused in three areas:
helping strengthen relationships in the Church of England and enhancing our capacity to transform conflicts involving deeply-held differences
engaging with the Anglican Communion to encourage new approaches to renewing relationships and our commitment to shared life and witness.
exploring how Anglicans understand and practice reconciliation so we can better help transform conflict and end violence between communities and among peoples where we find it around the world.
3. Evangelism and Witness
"Making evangelism a priority is not simply a growth strategy, or a desperate attempt to fill empty churches. It is about faithfully and effectively witnessing to Jesus Christ, who is himself the principal agent of the good news. When the Church engages in evangelism imaginatively – through prayer, listening, proclaiming and responding – people become disciples of Jesus and churches grow."

Archbishop Justin
Archbishop Justin has made evangelism a priority because it's the only response there is to what God has done for us through Jesus Christ. As Christians we know
that Jesus proves God has chosen to be for all people – offering his love to each of us without conditions. Through his life, teaching, death and resurrection, Jesus shows that God has completely changed this world, these communities, and our lives.
So many people are living with no knowledge of what God has done to entirely change their situation. Evangelism means sharing this good news, because it's too good to keep to ourselves.
Archbishop Justin is listening to voices from throughout the church, and developing ideas for how he can support this sharing through evangelism and witness:
evangelism means showing others – through our words, actions, attitudes and interactions – how God has offered every one of us a new start. And because this message is about the person of Jesus Christ, that message is always loving, always gracious, and always particular. Ultimately this is the work of God, but this work requires us to consider, in every new situation, how we can show others they are loved by God.
witness is about what we do with what we have seen: the love of God in Jesus Christ. It flows from our personal meeting with Jesus: we are those who are witnesses firsthand of his love and grace, his forgiveness and mercy, his goodness and light, his welcome and his life. We are those who have heard him address us, we have known him take our guilt away. We have been called by name by him, and set to be witnesses for him to those around us. Witness is the work of the every Christian disciple, and stems from confidence that the best decision any human being can make is to become a disciple of Jesus Christ