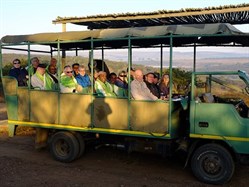 The road of Christian faith and discipleship can be exciting as well as challenging. Moving from becoming a follower to a disciple is all about integrating faith and belief into every area of life. Whatever the context or background, those on the road of faith need resources and tools that will help them to put down roots - individually as well as in community. 
"Do not be conformed to this world, but be transformed by the renewing of your minds, so that you may discern what is the will of God—what is good and acceptable and perfect."  Romans 12:2
The Anglican Witness Discipleship Path points you towards resources that focus on helping you, or those in your care, to deepen your journey of faith - building strong roots for life.
Subscribe to Anglican Witness news bulletin