Easter 2022
At their meeting in Lambeth Palace last month, the Primates recorded a brief video of the Easter Acclamation. This can be downloaded below and used in services, in social media and other events to mark the Resurrection this coming Eastertide.
Subtitles in this video are in English. Other languages can be made available by contacting our digital communications officer Daryl Booth: [email protected].
Covid-19
The Anglican Alliance and the Anglican Consultative Council are offering this graphic for use by churches and others at a time when many church buildings have been forced to close or suspend public worship.
We offer these graphics free of charge for you to use in your area.
If you would like these in a different language, please send the translated wording by email to [email protected] We will forward the revised image to you and make it available to others on this page.
To download the image right-click it and select "save image"
English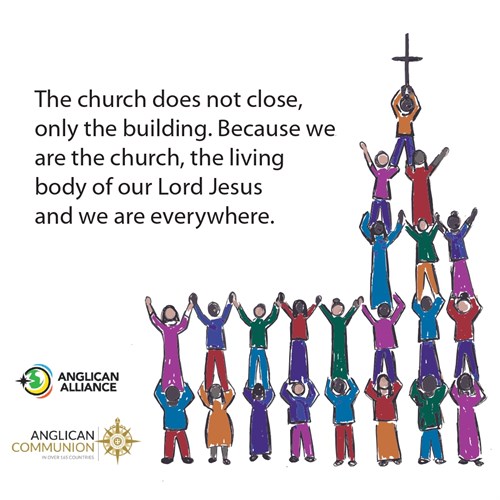 French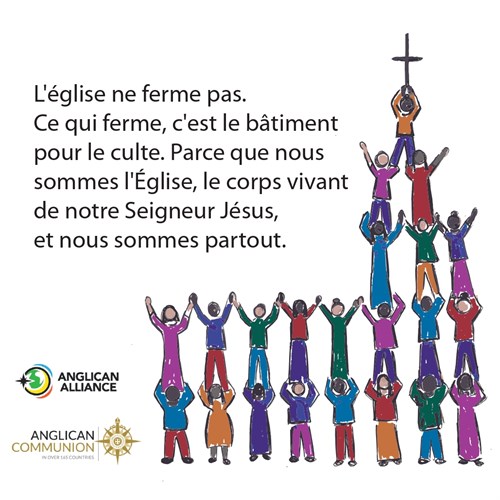 Spanish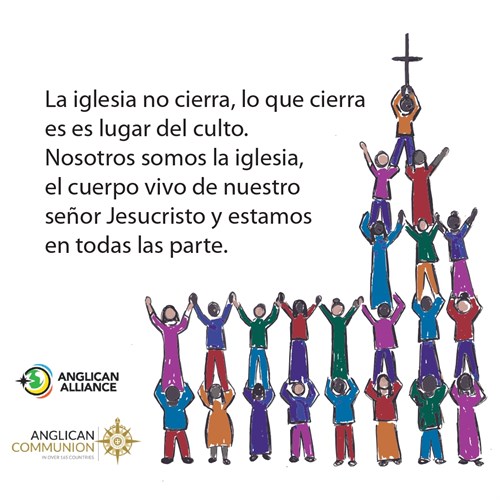 Portuguese