Welcome to the worldwide Anglican Communion
Welcome to the official website of the Anglican Communion, a family of churches in more than 165 countries. Read about what Anglicans/Episcopalians believe. Learn about their work in a wide range of ministries and activities.
BREAKING NEWS:
The Episcopal / Anglican Province of Alexandria
becomes the 41st Province of the worldwide Anglican Communion 
The former Diocese of Egypt with North Africa and the Horn of Africa in the Episcopal Church of Jerusalem and the Middle East has completed its transition to become the newest Province of the Anglican Communion: the Episcopal / Anglican Province of Alexandria.
You can read more in our press release by clicking here.
البيان الصحفي متاح أيضا باللغة العربية
---
Online Worship during the global Covid-19 lockdown
A number of provinces are holding online video-based or live-streamed worship services during the global Covid-19 lockdown.
You can find links to some of these on our dedicated Covid-19 worship page.
---
Covid-19: An update from the Anglican Communion Office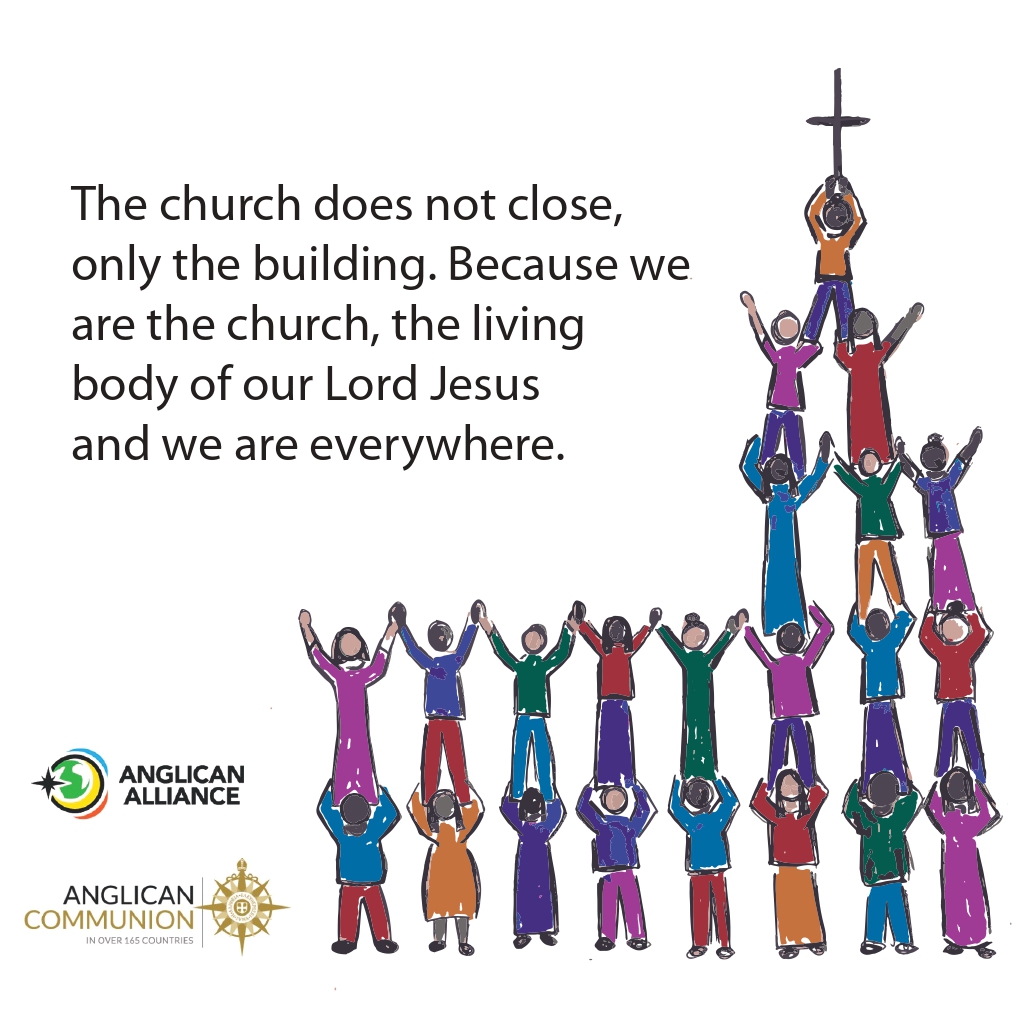 During this time of global lockdown, the Anglican Communion Office has suspended most of its programmatic activity. International travel is effectively impossible and so the usual round of meetings cannot take place. At the same time, the attention of primates, bishops and other provincial staff are focussed on supporting their people and their churches during this unprecedented pandemic.
As a result of this, some 14 Anglican Communion staff have been, or are in the process of being, furloughed, with the support of the UK government's Covid-19 job retention scheme. These staff members are, effectively, under extended leave of absence and will return to work when the conditions are rights.
The Anglican Communion Office is continuing to function, albeit at a reduced capacity and with staff working from home, in accordance with official guidance by the authorities in London and New York. The departmental Directors at the ACO are using this time to re-evaluate their activities and priorities to enable the ACO to more effectively support member churches in their response to this changed world.
In March 2020, the Archbishop of Canterbury, the Chair of the Anglican Consultative Council, the Secretary General of the Anglican Communion, and the five primates elected to represent their regions on the Standing Committee of the Anglican Communion, wrote a joint letter to the Anglican Communion about the Covid-19 pandemic. You can read it here.